Camping World
:
What's it like to work here?
1.9754
5
33
Skip over sub-menu?
Watch video
---
Company summary
Both founded in 1966, Camping World is America's #1 source for RVs, camping accessories, RV maintenance and repair and the Good Sam Club is the world's largest RV owners organization with 1.6 million members offering discounts at the Club's nationwide network of 1,700 Good Sam parks and resorts, vacation planning, roadside assistance and more to serve the outdoor enthusiast! Partnered together, Camping World and Good Sam Club offer more to those who love the RV lifestyle!

Company info
Who we are
Products, services
Camping World features over 10,000 quality RV parts and accessories located at over 85 SuperCenters nationwide and easy online and catalog shopping as well as stocking a wide selection of new and used travel trailers and motorhomes from top RV manufacturers. In addition to RV Sales, Camping World offers RV and tow vehicle service and maintenance; collision centers; detail and refurbishment centers known as the RV SPA; technical advice from knowledgeable experts and hard to find parts. Camping World also offers a full line of unique ancillary services through Good Sam, including emergency road service, specialized RV insurance, extended vehicle warranties, Good Sam Visa card, life & health insurance, and member discounts at RV events. Camping World is the title sponsor of the NASCAR Camping World Truck Series in addition to the Official RV and Outdoor Retailer of NASCAR.
For applicants
What we offer
How would we describe the company culture?
Our mission is to consistently enhance the RV experience for our customers
As the industry leader, we strive to make our customers smile by providing friendly service. Our goal is to make RV ownership fun, comfortable, safe and carefree. We take our responsibility to our customers seriously. We continuously invest in you – our associate – through training, diverse work experiences, cool perks and enriching programs so you can better assist our customers, every day.
Our culture is focused on service: both for our customers and for our communities where we work and live. Our associates are treated with respect, and in-turn, treat each other with respect. Our commitment to service extends far beyond our company's walls. We strongly believe in giving back, and do so through our associate volunteer program: Project Good Samaritan.
Our Core Values:
R
espectfulness of Co-Workers     
E
thical Conduct     
S
upport the Local Community     
P
romote the RV and Camping Industries     
E
ncourage Individuality with Team Focus     
C
onstantly Improve     
T
reat Our Customers Right
We work in an open and inviting environment where questions and new ideas are always welcomed and encouraged. So much so that you, as well as our customers, can email our CEO – and get a response from him. We promote teamwork and recognize that it is key to simultaneously meeting our goals and having fun. After all, if you do what you love, you'll love what you do!
What else should applicants know about us?
At Camping World and Good Sam, we are keenly aware that many of our friends and neighbors are in need of the basics such as food, clothing and housing, and donations of our time and resources. We promote and encourage volunteerism among our colleagues through our Project Good Samaritan initiative as well as continue to assist local and national non-profit organizations with financial and in-kind donations. We also show a collective respect for the environment through our individual attention to conservation and recycling.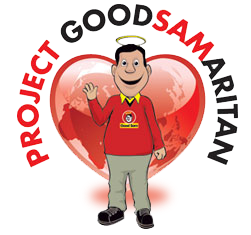 Project Good Samaritan is a new program for Camping World and Good Sam. Beginning in 2013, all full-time associates volunteer 8 hours of their scheduled work time per quarter (32 hours per year) for causes that are of special interest or meaning. Those associates with part-time status volunteer 4 hours per quarter (16 hours per year). In either case, Camping World and Good Sam provides employees with paid time off from their regularly scheduled workday to give back to their communities.
The Project Good Samaritan initiative is dedicated to making our communities a better place through an ongoing focus on philanthropy. This initiative follows through on our Good Sam Pledge:
To give aid to others in need
To respect nature and the environment 
To give back to the community and those less fortunate 
To treat others with dignity and respect 
To wear a smile (like Good Sam's) and promote the pledge of the Good Sam Club to others 
Since the beginning of the Project Good Samaritan program, our associates have donated over 350,000 hours of service to their local communities!
If you or your organization have a need for volunteers, please send us an email at projectgoodsamaritan@campingworld.comand let us know how we can help. Please be sure to include the following in your message:
Name of your organization, event, or program
Contact information (Name, Phone Number, and Email address)
The activities that employees would perform while volunteering as well as any requirements for Camping World and Good Sam employees to volunteer (i.e. orientation, background check, etc.)
A soft copy of any forms that would need to be completed by volunteers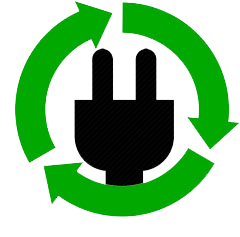 Our Commitment to the Environment
According to the EPA, electronic waste (also known as e-waste) is the fastest growing municipal waste stream in America. Currently, E-waste represents 2 percent of America's trash in landfills, but equals 70 percent of overall toxic waste. To put this in perspective, there are 20 to 50 million metric tons of e-waste disposed worldwide every year. Only 12.5 percent of that e-waste is currently being recycled.
Furthermore, a large number of what is considered "e-waste" is actually not waste at all, but rather whole electronic equipment or parts that are readily available for reuse or can be recycled for materials recovery. In 2008, we recognized the importance of properly recycling our used electronics. Since then, we have recycled over 82,000 pounds of equipment – including computers, printers, monitors, registers, keyboards, network equipment, phones, and credit card machines.
(Source: www.dosomething.org)
Reviews for Camping World
Reviews - What employees say
Camping World RV

13.Oct 2017

Employee
Work-Life Balance
A ton of hours without overtime pay
Tom Raper Rvs

15.Aug 2017

Employee
What I like about the company
Not much
Camping World

26.Jul 2017

Employee
Company culture
Inconsistent from DEPT to DEPT. Doesn't seem to be a consistent good mgmt training program in place. Extreme favortisim and gossiping culture all participate in.
---
kununu score comparisons
---
Industry average (Retail/Grocery/Consumer Goods)
---